From Jim Garrettson, Executive Mosaic President & Founder

Federal government and Maryland state officials signed a pact this week to expand a cybersecurity R&D center that will also involve contributions from many GovCon vendors.
Cisco, McAfee, Microsoft, RSA and Symantec are among the tech companies that will contribute hardware and software to the Montgomery County-based National Cybersecurity Center of Excellence.

"This center will unite the knowledge of the government with the know-how of the private sector to improve our nation's cybersecurity and create jobs," said Sen. Barbara Mikulski (D-Md.).
Building the team to advance the country's technological and defense postures has also been a collaborative effort between agencies and GovCon firms as they seek to shore up the future STEM workforce (science, technology, engineering and mathematics).

Stephanie Hill, VP and GM of Lockheed Martin's IS&GS-Civil line, spoke of how GovCon leaders like herself should inspire the next generation of STEM workers to pursue careers in science as she accepted the 2014 Black Engineer of the Year award last week.
"We must capture the imaginations of the future scientists, engineers and innovators who will change the world – especially those who are not yet interested in and/or doubt that a STEM career is possible for them," Hill said.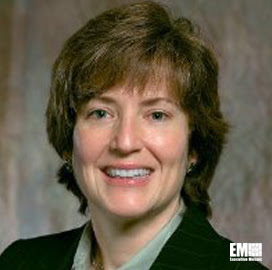 Direct outreach to potential STEM candidates was an area Liz Huldin, HR director at Boeing Network and Space Systems, highlighted in a June 2013conversation with ExecutiveBiz.
"We use something we call skills‑based volunteerism, where we try to make sure our own engineers and technical talent are able to get out and work with STEM," Huldin said.
Industry and government leaders will meet at thePotomac Officers Club's "Federal Critical Infrastructure" Summit on March 19 to discuss ways of working together to defend and further build up the U.S.' critical infrastructure.

Government leaders Dr. Harvey Davis,NSA director of installations and logistics, and Dr. Timothy Unruh, director of the Energy Department's Federal Energy Management Program, will lend their 
insights to the GovCon executive audience with many more speakers being lined up.

Former DHS Cybersecurity Deputy Undersecretary Mark Weatherford and Ed Goetz, VP and chief security officer at Constellation Energy, will also offer their perspectives on the state of domestic infrastructure.

POC is also excited to host CACI Executive Chairman and iconic figure Jack London for a March 27 special event, where he will sign copies of his new book "Character: The Ultimate Success Factor."

All proceeds from thatevent will go to CAUSE, a nonprofit organization providing rehabilitation support to wounded warriors.
John Jumper to Retire as CEO of Leidos
John Jumper will retire from his role as CEO of Reston, Va.-based Leidos.
The 39-year Air Force veteran will continue to serve as chairman of the board at Leidos, a role he has held since 2012.
"We look forward to his continued service on our board of directors and his assistance in an orderly transition to a new CEO, as we implement the strategy being developed by the management team and the board of directors," said Lawrence Nussdorf, lead director at Leidos.
The former Air Force chief of staff led the split of SAIC into two separate companies when he was named CEO of SAIC two years ago.
ManTech Acquires Allied Technology Group
ManTech has acquired Rockville, Md.-based Allied Technology Group, which focuses on engineering and information management offerings.
Allied also holds positions on two DHS contract vehicles that are worth up to $33 billion combined for all awardees.
"This acquisition is consistent with ManTech's long-term strategy to extend our presence in growth markets. DHS represents a large and fast growing budget," said George Pedersen, ManTech chairman and CEO.
Allied will join ManTech's Mission Solutions & Services Group, which is led by Daniel Keefe.
Triple Canopy Adopts Employee-Owned Company Structure
Triple Canopy has created a stock ownership plan for its employees in order to become an employee-owned company.
Ignacio Balderas, Triple Canopy CEO, said the company's goal is to work with governments and multinational firms in challenging locations.
The company will be one of more than 11,000 ESOP-based businesses in the U.S.
Veritas Capital Buys Anaren for $383M
Veritas Capital has acquired high-frequency microwave microelectronics company Anaren for $383 million.
"As a private company and under the guidance of Veritas, we will continue to serve our customers and end markets while seeking to broaden our product offerings and expand into adjacent market spaces," added Larry Sala, Anaren CEO.
Anaren will receive $28 per share and its common stock will be taken off the NASDAQ.
Camber to Purchase Avaya Government Solutions' IT Consulting Org
Camber Corp. has agreed to buy Avaya Government Solutions' IT professional services consulting group for $100 million.
"Avaya and Camber will make every effort to ensure our new customers and employees have a seamless experience throughout the transition," said Walter Batson, Camber Corp. CEO.
Camber will absorb the group's employees, customers and contracts as part of the deal.